(Editor's note: I am deep into the World Cup. My baby wakes up around 6:00 in the morning, eats and goes back to sleep for an hour or so. By the time he wakes up for the second time, the early football match is on the television. It's near perfect scheduling for my parental timetable. (Bill Simmons recently made a similar point on ESPN. I arrived at the same conclusion independently of Mr. Simmons. No plagiarism here.) Before the event (which I kind of anticipated loving, given my deep appreciation of curling, another mildly arcane world sport that I only give a shit about every four years), I identified the Netherlands as the team I'd support. My interest was spurred by this fantastic article about Ajax from the New York Times Magazine. That article led me to this book, which details all of the things there are to love about Dutch voetbal (total and otherwise). Dig this nugget from Dutch master Johan Cruyff: "The solution that seems the simplest is actually the most difficult one." Yeah! I'm fascinated by 1974 and 1978; the tragedy around the Orange reminds me so strikingly of my Cleveland Indians, that I'll support the Dutch forever. All that to say that the Netherlands beat the shit out of preening, pompous Brazil today. To stick with the baseball analogy, Brazil appears to be the Yankees, so I hate them. (Expect for that Pele cat; he seems cool). I'm excited. I feel good. And, if any of our Dutch readers can put us in touch with Wesley Sneijder, we'd love an interview. Also, Wesley's girlfriend is dead sexy.)
You know what I like? Soy protein, principally, but that's not of a lot of use here. I like it when the bands that I think a band listens to are the same bands that that band actually professes to listen to. I listen to the recently released, self-titled record from Cleveland's own Good Touch Bad Touch and I think: "Weezer, mid-period Pavement, Paul Westerberg, and Mudhoney." The sneering cleverness (probably used to mask vulnerability) on tracks like "Air" and "Everything I Wanted" reek of Cuomo and Westerberg. The distortion laced solo at the end of "Old Stories" owes a big old debt to Mark Arm. "All Things Considered" (possible a love song to Michele Norris?) taps a certain careless ennui that Spiral Stairs would (almost certainly) appreciate. That laundry list of references is important because they're apparent on the record; you can hear the bands that Good Touch Bad Touch love because those bands bleed through into the songs. Good Touch Bad Touch's "internet website" lists all of those bands as influences, which I think is refreshing. A cynic (or a hipster in expensive jeans) might call the record derivative. They'd use that word pejoratively and go listen to something unlistenable. I'd call Good Touch Bad Touch derivative in the best possible way. These dudes know what they love and they're reaching for it, taking the best of their hero's records and melting them into something new. Good Touch Bad Touch will be in my headphones this summer because I like the same bands that they like. I've heard Pinkerton ten thousand times. I'll put it on the shelf for a minute to listen to a band that also heard it ten thousand times. Also, I'm down with any band that can use "rarefied" competently in a lyric (as in the track below). Good Touch Bad Touch are clearly worth your time. Even better Northeastern Ohioans can catch them live today, July 3, at the Beachland. It's only a fiver and Good Touch Bad Touch translate really well live (we caught them a while back at the same venue; they melted faces).
In other news, longtime Citizen Dick favorites Young Buffalo have signed with Fat Possum. They are currently recording their debut long player, with an anticipated release in early 2011. Congratulations and good luck to those dudes. As we hear tracks, we'll let you know. In the meantime, they've passed along video for a song that seems to have developed a bit since we first heard it. It was the bee's knees then, and its evolution is satisfying. Dig.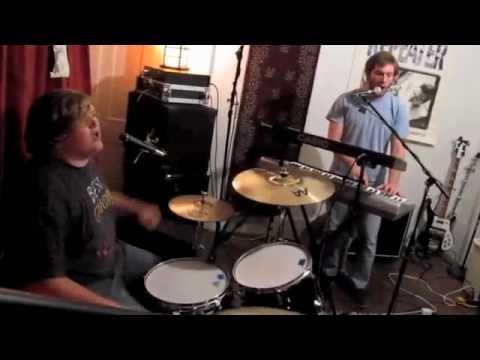 Last up today, a brief word on the Toronto Island Concert:
1.) Pavement ruled. Absolutely lived up to my uber-high expectations.
2.) If you ever have a chance to see Broken Social Scene in Canada, do it. In general, bands bring the raw shit for their hometown crowd (MMJ in Louisville, for instance). BSS definitely brought the raw shit. Good times.
3.) Robert and I had many Canadian beers. They were hard to get in the venue itself, but they tasted delicious. Fix the beer scheme, Canadian concert promoters!
4.) Robert and I convinced Kevin (who was not in Canada with us) that we partied with Surfer Blood, who were in Toronto for NXNE, and then stole one of their guitars. In reality, we did not even see them, despite asking approximately ten thousand Canadians for directions to the Wrong Bar, where they were apparently playing a super secret show. Good times all around.
To commemorate our Canadian adventure, enjoy some live Pavement.
Pavement – Unfair – Live, 1994