(Editor's note: I just saw a commercial with John Thompson III talking about how much he sweats. I also recently saw a phone commercial with "Infinity Guitars" playing in the background. I am rapidly losing my ability to "relate to the modern world.")
There are a lot of things happening soon in Cleveland that we are super excited about. Some of them (The Black Angels and Mike Watt in particular) we've either already told you about or will tell you about in the future. Today, we're digging in deep on three shows happening over the next couple of months.
J Mascis/ Kurt Vile – March 30 – Grog Shop
With Sebadoh and Mike Watt's stops in town in April, it's (more or less) old home week for Our Band Could Be Your Life in northeast Ohio. (While we're in Azerradian territory: Ian MacKaye, if you are reading, I am still ready and willing to host a Fugazi show in my backyard. No booze and I make a killer vegetarian sausage sandwich. Holler at me if you're up for it.) Suffice it to say that we are pumped to see J Mascis. I'll be taking my plugs for sure even though the recently released solo record is principally acoustic material. On the off chance that Mr. Mascis laces into "The Lung," I don't want to leave with a bloody earhole. I'm intentionally avoiding any reviews of J Mascis shows leading up to the Cleveland date because I want to be surprised. If it's all acoustic jams, I want to feel what I feel about that in real time; I don't want Brooklyn Vegan to prep me. Tack on every hip Philadelphian's favorite guy (Kurt Vile) and this one isn't to be missed.
Southeast Engine/The Modern Electric – April 30 – Grog Shop
It's tough to wrap your brain around the quality of the new Southeast Engine record, Canary. The lyrics are intricate and meaningful and the music is variable in both tone and tenor but consistent in quality. There's a lot to like. It's similar to their last record, From the Forest to the Sea, in that it appears to be a linked narrative. Where the last record used a government cartographer and his search for underwater oil to breathtaking effect, the new record moves a bit more subtly, a bit more internally. The record moves through (what seems to me) to be a family history in a small town in Ohio (full disclosure: I am still sinking my teeth into the lyrical content; it's way denser than the older material. There's levels of meaning that I have not plumbed yet (I think). I feel like I have a handle on the broad sweep of the narrative, but I might recant later on. I've listened to this thing a ton and it's still opening up, which is a really good thing). The record opens with the small town being cursed (again, I think) by the will-nilly actions of a lumber company. On the record's stellar opener (complete with the year's single best tempo shift), Adam Remnant sings: "men overtook these branches to feed their iron tongues/they carved their initials into the trunks/and they carted them off leaving nothing but sawdust" and lays the groundwork for the rest of the record. We follow a family through the depression and (again, I think) the years following it; I'm a touch unclear on the timeline. We get a son of one of the early settlers on trial for a crime he doesn't understand (shades of Kafka), his relationship to his sister (in the deeply beautiful, back country ballad "Adeline of the Appalachian Mountains") and his eventual redemption and marriage. The record closes with a little instrumental snippet that sounds like the world's most legit bluegrass band playing a wedding. It's a kick in the nuts. Musically, the record leans way closer to Appalachia than its predecessor. From the Forest to the Sea sounded (sometimes) like Gordon Gano channeling country demons; Canary sounds like the actual country demons. (Southeast Engine remains the band I most want to see play "Country Death Song." (Builders and Butchers are a close second.)) All this to say that the record is really good. It's been looping in the house. (Mrs. Citizen and the kid prefer the last record, mainly because there are more dance songs; I'm rapidly loving Canary as much or more. I like the cut of its jib.)
The town that the record appears to be built around, Canannville, actually exists, a couple of miles outside of the band's home base, Athens, Ohio. Kevin (like most of the band, an Ohio University alumnus) is particularly smitten by the fact that band dug deep on local history. I think they're using Canannville to caution us about modernity (with the town serving as the titular canary in the coalmine), which is the thing that smites me. In the long run, we're both winners.
(Extended aside: I think Southeast Engine listened to a shit ton of Neutral Milk Hotel when they were recording this. I don't really have any solid evidence for this suspicion. There's not really a ton of sonic connection between Canary and In the Aeroplane Over the Sea. They just kind of feel the same to me. I can't quite put my finger on it. There's some Salvation Army horns in the track below, but that's not quite it. I kind of think that "1933 (Great Depression)" is a semi-reference to "Holland, 1945," but that's not quite it either. I know that this is really lazy criticism. But. Listen to Canary and tell me I'm wrong.)
The material from Canary should be awesome live. I'm probably most looking forward to the iterative, pulsing groove of "1933 (Great Depression)." It's the song from the record that I put in my headphones when I'm shoveling the sidewalk, so I'll certainly be shaking my ass when they launch in to it. In a developing theme, the opener is worth showing up on time for. I'm rooting for The Modern Electric to play "Ziggy Stardust." It probably won't happen, but it would be sweet if it did.
Super bonus: Adam Remnant dropped a video on Couch by Couchwest. It is the bee's knees. Dude is earnest (in a good way).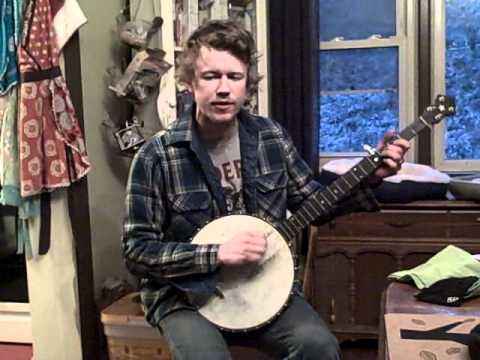 The Flaming Lips – May 14 – Nelsonville Musc Festival
The Flaming Lips! In southern Ohio! Yeah! We get to see Yo La Tengo as well! Holy cow! (I'm done with exclamation points for a while.) We've all seen The Flaming Lips live deal at this point, so I'm hitting you with a less than high-fidelity video; I think it captures the sense of the thing.